You've probably been tuning in to the KCAs since you were old enough to slobber on the remote control, but do you know which nominees take cake for top orange carpet visits? We looked into the running stats of KCA nominations and here's what we came up with. As of this year,
Miley Cyrus
has been nominated thirteen times!
SpongeBob Squarepants
comes in a close second with ten nominations to date. And
Cameron Diaz
wins the bronze metal with nine noms.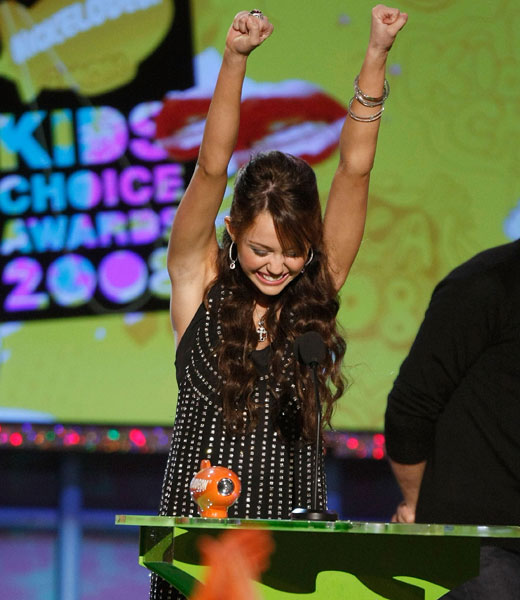 Can these KCA super-noms turn their record nominations into a record number of carrot-colored blimps? We'll see how they do this year!
Source: nick.com